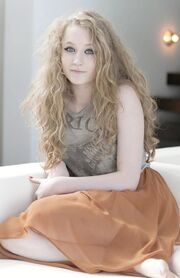 NAME: Etaine Cleary
AGE: 19
D.O.B: August 30th 1996
OCCUPATION: Physical education major at SDU, part-time cashier at Claires Accessories
Affiliations: Shitkicker -Shitkicker Coalition
Hobbies - Ladies soccer, shitkicking, cheerleading, underage drinking and having fun.
Nicknames - "Punch girl"
Ad blocker interference detected!
Wikia is a free-to-use site that makes money from advertising. We have a modified experience for viewers using ad blockers

Wikia is not accessible if you've made further modifications. Remove the custom ad blocker rule(s) and the page will load as expected.